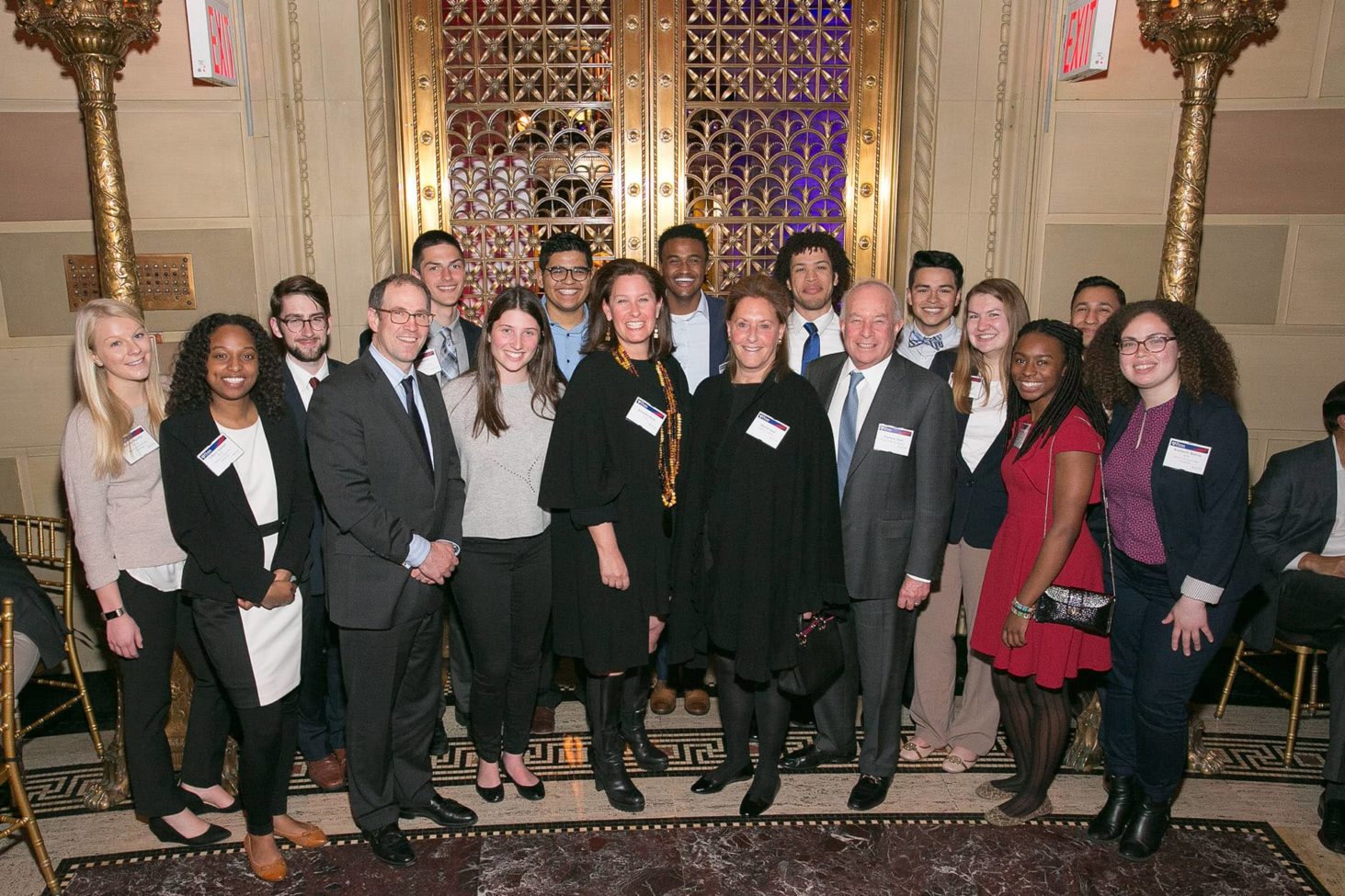 Scholarship Celebration
Spring 2018 Celebration
Open Gallery
On April 3, more than 600 individuals attended the Spring 2018 Scholarship Celebration, with scholarship donors and students having the chance to meet with one another and share together their unique bond and how undergraduate financial aid has impacted their lives in a deep and meaningful ways.
Spring is always an exciting time of year for the Penn community. Seniors are preparing to graduate, undergraduates are finalizing their summer internship and travel plans, and acceptance letters and grant-based financial aid packages are being delivered to outstanding students across the country and globe. And each April the alumni, friends, students, University leadership, and parents who make the Undergraduate Named Scholarship Program so strong come together at Gotham Hall in New York City for an inspiring evening to celebration the power of Penn scholarships.
Seniors Vasiliki, C'18 and Destiny, C'18 shared their stories, each recounting how the trajectories of their lives changed because of their time at Penn and the scholarship support they have received. 
The Celebration was hosted by President Amy Gutmann—a fervent champion for undergraduate financial aid and educational access and equity.
As Penn embarks on an exciting new chapter and is committed to an even more increased focus on and resources for students receiving financial aid at the University – highlighted by a record $237 million financial aid budget for 2018-2019 – this year's Spring Scholarship Celebration served as an critical reminder about the power of financial aid at Penn, and the power of philanthropy to change lives.
Even just five years ago, sitting in my high school in Camden, New Jersey, I never imagined that I would be here today, just a few weeks away from graduating from one of the most prestigious universities in the world, just a couple tests away from closing one of the most fortunate and adventurous chapters of my life, and giving a speech to some of the people who made it all possible.