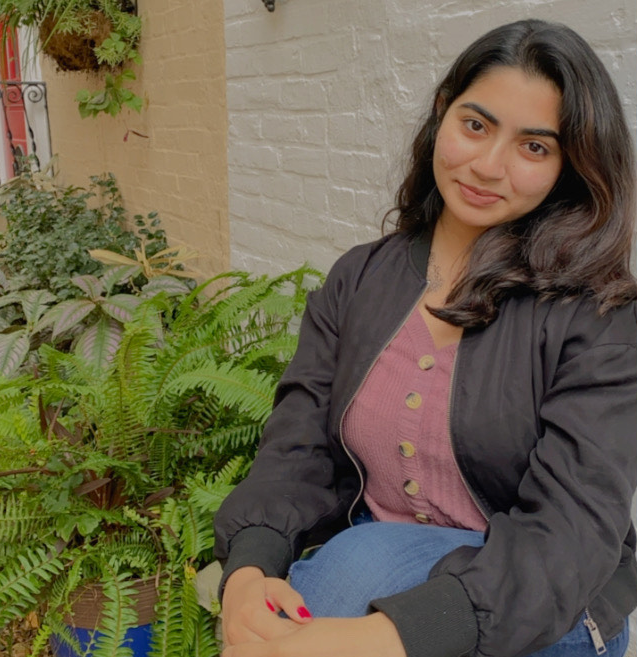 Penn Priority

//
Building a Sense of Belonging
Ryan Afreen, C'23, doesn't have to think twice about what it means to be a student at the University of Pennsylvania.  "Penn, to me, is all about community building," she says, a core belief that has helped her find her place on campus and become a leader among her peers.
A first-generation college student from East Elmhurst, New York, Ryan applied to Penn through the QuestBridge National College Match Program and was accepted with the support of undergraduate financial aid.  Despite coming from a high school where most graduates attended community college, Ryan's interest in Penn was sparked by the enthusiasm and engagement of its students, and once enrolled, she wasted no time getting involved.  She has been especially active at the Pan-Asian American Community House (PAACH), a cultural center that she first encountered during the Multicultural Scholars Preview, a program for admitted students from traditionally underrepresented backgrounds.  As a sophomore, Ryan organized a virtual retreat for Asian American students to discuss the effects of the COVID-19 pandemic on their lives.  The event's success spurred her to establish a mental wellness group at PAACH to give students a venue for sharing their challenges and finding support, an accomplishment she cites as one of her most meaningful experiences at Penn.
"When I get testimonials from students saying that this space helped them, it makes me feel very proud," she says.  "I know that the program is working and making a real impact."
Ryan is also a prominent voice for fellow students—both at Penn and beyond.  She has served as Advocacy Chair of Penn FIRST and is a member of the Penn First Plus Student Advisory Board, helping to identify students' most pressing concerns and share them with University administrators.  Ryan co-founded The Virtual Vine, a nonprofit that provides guidance to first-generation high school students interested in attending highly ranked colleges.  The organization maintains a robust website with extensive resources on the college application process and has a network of volunteers from top universities, whom students can contact for personalized mentoring.
A passion for building relationships and serving others will continue to guide Ryan's life after Penn.  A neuroscience major, she plans to pursue a career as a physician and has already been accepted to the Icahn School of Medicine at Mount Sinai.  Looking ahead to her senior year and graduation, her feelings are mixed—there's sadness at the thought of leaving Penn, but also excitement and appreciation for the progress she's made.  Ryan emphasizes that it's the interests she's cultivated along with the connections she's forged that have made her time as an undergraduate so rewarding.
"I think that with everything I do, if I enjoy it, I am always proud of it," she says.  "I feel like I belong here, and I want to make sure that everyone around me feels the same way."