Penn intentionally fosters an environment where all students thrive and feel a strong sense of belonging. With Penn First Plus, the University of Pennsylvania significantly expands its strong commitment to students who represent the first generation in their families to attend college and/or are lower-income to ensure that they can not only afford to attend our University but fully experience all that a Penn education has to offer.
Penn First Plus includes a cadre of supports and resources, as well as a physical hub for students and a place of community in the heart of campus. This year, one in seven incoming freshmen represent the first generation in their family to attend college—and students who are first generation and/or lower-income comprise more than a quarter of the Class of 2023.

The Cornerstone of Penn First Plus
Extraordinary philanthropy—the foundation of Penn First Plus—will be required to fully realize its transformational vision.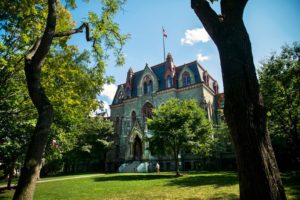 The Penn First Plus Center
The Penn First Plus Center will be a dedicated space in College Hall where students can congregate, connect with staff, and access University resources uniquely tailored for them.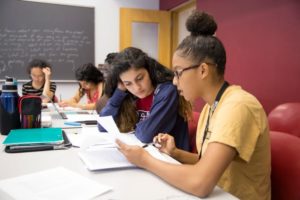 Penn's Pre-Freshman Orientation Program
The Pre-Freshman Program has proven integral to creating a sense of belonging and providing students with a foundation for success.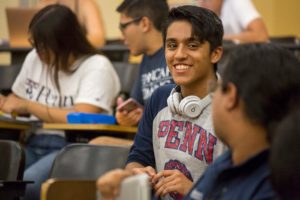 Penn's College Achievement Program (PENNCAP)
PENNCAP focuses on building academic strength, social resiliency and the ability to succeed.
Strengthen the Student Experience
Specific Penn First Plus initiatives are designed to reduce financial obstacles and make enriching opportunities widely accessible to all students and provide enhancements to financial aid packages. Gift opportunities in the $250,000–$5 million range are available to support these initiatives.
Technology Awards
Provide incoming students with laptop computers to use throughout their time at Penn.
Emergency & Opportunity Fund
Provide essential support to international students experiencing temporary financial hardships, and help fund co-curricular opportunities that would otherwise be out of reach.
Summer Course Grants
Enable more students to participate in the summer term, a beneficial experience which is otherwise cost-prohibitive for lower-income students.
Summer Research & Internship Opportunities
Make career-boosting non-paid summer opportunities possible for students who otherwise would need to maximize their earnings during the summer months.
Study-Abroad Grants
Enable students to experience the incomparable experience of living and studying in another part of the world.
Penn First Plus Support
Additional gift opportunities are available to support specific elements within Penn First Plus.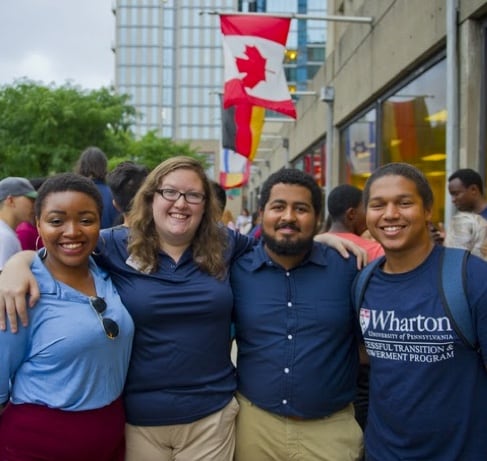 The Fund for Penn First Plus
Gifts to this fund will provide essential resources to support the priority initiatives at the heart of Penn First Plus. Donors interested in supporting Penn First Plus efforts at any level are encouraged to contribute to this fund. Donors to endowed scholarships are encouraged consider an additional gift to this fund as an exellent complement to their scholarship gift.
Give to Penn First Plus
To learn more about supporting Penn First Plus, please contact:
Maryann O'Leary Salas
Executive Director of Development for Undergraduate Financial Aid & Penn First Plus
As a First Generation and lower-income student, my scholarship is part of the reason I am able to be at Penn.
Help shape the future of a young person.
By endowing a scholarship, you can support future 
generations of first-rate students who, if given the 
opportunity, can change the world.
Learn more