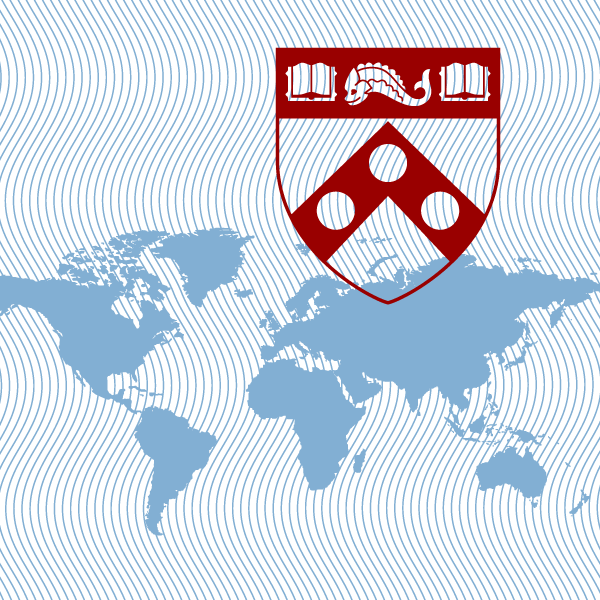 Penn Priority

//
Committed to the Global Penn Community
Alumni leaders around the world joined Penn leadership at virtual events to learn how the University is supporting international students  
International alumni and families are valued members of the global Penn community. They have long been strong supporters of our international students, and their engagement and philanthropy help international students enjoy the very best Penn experience possible. The University, too, shares this deep commitment to our students from across the world.

As Penn continues to follow safety guidelines restricting international travel, engagement with families and alumni all around the globe remains a critical priority. Penn Admissions and the Undergraduate Named Scholarship Program recently conducted a series of virtual discussions to connect with the global Penn community to keep them informed on how the University is serving these students amid the ongoing impact of the COVID-19 pandemic. 
The four events brought members of Penn alumni leadership groups such as the Undergraduate Financial Aid Leadership Council, the Penn Alumni Interview Program (PAIP), and regional Campaign committees in Asia, Europe, the Middle East, Africa, and Latin America together with Dean of Admissions Eric Furda, C'87, Senior University Director of Financial Aid Elaine Varas, and Ramanan Raghavendran, ENG'89, W'89, LPS'15, a University Trustee, Penn Arts & Sciences Board member, and member of the Asia Campaign Leadership Comittee. The first event on October 7 was geared to the Penn community in India.
Furda emphasized that Penn remains committed to connecting with alumni and families around the world, as well as the volunteers who act as global ambassadors for the University. "How we treat our students and Penn families today impacts who wants to join our family later on," Furda told attendees. "We are finding that with virtual content and programming, we can serve multiple constituencies and have more touchpoints than when we travel to one place at a time."  
Varas highlighted key details of the depopulation of campus during the spring, which required massive coordination across departments to help ensure students could finish the semester safely, including helping many international students with sudden and expensive travel needs. "An extraordinary amount of work went into outreach and the logistics of moving students off campus in March," Varas said. "In our office, we fielded many more inquiries from students who suddenly found themselves in need of financial aid. We also worked with new vendors overseas to make sure laptops could be delivered so students could engage in remote learning. 
"We were able to meet so many needs, from plane tickets to helping students acquire necessary learning tools, because we already had a strong backbone of support from donors and alumni who share our commitment to international students." 
Other topics ranged from Penn's ongoing commitment to finding the most talented scholars from all over the world—with ample help from PAIP members—to questions regarding undergraduate exams and pre-college testing requirements. Furda, Varas, and Penn Development and Alumni Relations staff highlighted the strategic impact of financial aid and engagement activities targeted to the international community as we seek to attract the best students in the world. "Many of you were pioneers in coming to Penn," Furda said. "It is important to remember that we have the power to help future students be pioneers in their own ways." 
Supporting financial aid for Penn's international students helps them fulfill the promise that earned them a place at the University. Penn is grateful for every way our global community supports the evergreen priority of undergraduate financial aid and remains engaged with the University, wherever they are.