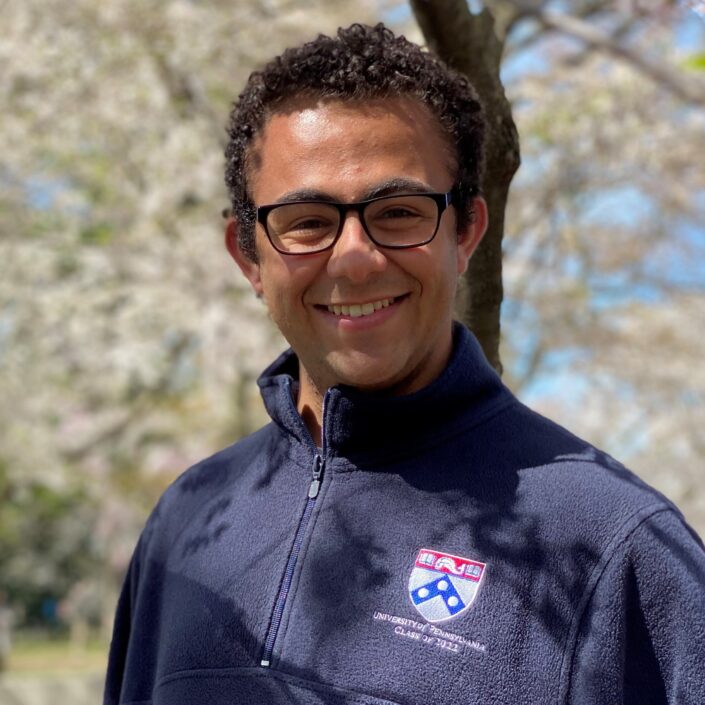 Penn Priority

//
Exploring the Unexpected
Thanks to scholarship support, this senior has nurtured his intellectual curiosity and worked to advance inclusion on campus
For Javion Joyner, W'22, Penn is a place to explore the unexpected.  Since arriving here from Washington State almost four years ago, he has focused on finding ways to practice new skills, foster connections, and grow his leadership acumen.
"At Penn, I have become someone who's constantly expanding my horizons and trying to learn more," Javion says. "To me— as a student whose parents didn't attend college —that's really powerful."
As both a Benjamin Franklin Scholar and Joseph Wharton Scholar, Javion has nurtured his intellectual curiosity through scholarly research and by enrolling in liberal arts and sciences courses outside his business curriculum at Wharton. "Taking classes from wide-ranging perspectives exponentially broadens your worldview," he says. He has also become engaged in public service, and even recently served as a speaker at a "Gen Z and Public Service" panel on campus hosted by the SNF Paideia Program.
Javion also credits his financial aid with giving him the space needed to explore, adding, "It has created a sense of belonging and allowed me to feel comfortable at a place like Penn."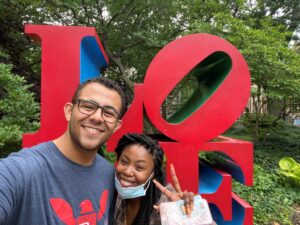 With tuition covered by his scholarship, Javion has the time and freedom to chart his own unique path at Penn. Like discovering a passion for advancing diversity, equity, and inclusion on campus, where he served as one of the first co-chairs of the Wharton Equity, Diversity, & Inclusion Group, a group that he has been actively involved since it was started in his since third year at Penn. Javion also leverages the knowledge he is gaining at Wharton to help grow local minority-owned businesses through Black Wharton Consulting. And additional support from Penn ensured that he could pursue his interest in public service through funding for a summer internship with the National Urban League.
"Penn has made me really passionate about finding ways for students from all backgrounds—especially those who have been historically disadvantaged—to feel comfortable in their own skin," Javion shares. "When students leave Penn, they go on to lead Fortune 500 companies, major non-profits, and government organizations. If they can first feel comfortable at Penn, they can then feel comfortable shattering barriers in those roles."
This May, Javion will graduate with concentrations in both Business Economics & Public Policy and Legal Studies & Business Ethics, with a minor in Urban Real Estate and Development. He plans to apply what he's learned at Penn to help businesses and government institutions create more equitable cities and societies.
"It is profoundly impactful to think that a generation ago, there would have been significant barriers for someone in my shoes to attend Penn," Javion says. "All I can express is a huge sense of gratitude for those people who are willing to give so that students like me can be here."