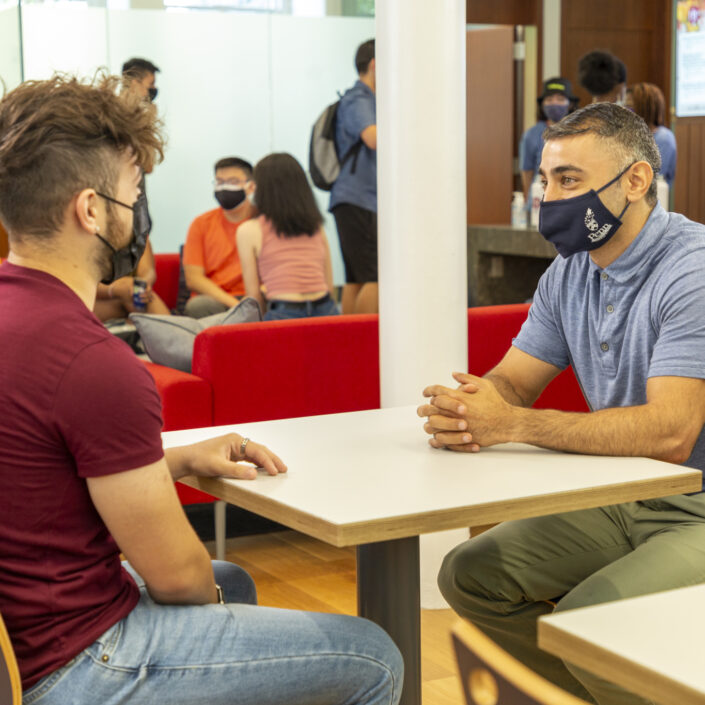 Penn Priority

//
Preparing Professionals
A new gift will help students in the Penn First Plus community overcome hurdles to their career dreams
As students prepare for life after Penn, some may pursue a range of training, interview prep, and networking opportunities as they envision professional or scholarly paths. This can pose particular difficulties for first-generation and lower-income students, as high startup costs may deter them from their goals.
The Penn First Plus program was designed to address inequities such as these, helping ensure that all Penn students are well positioned to follow their passions and have the support and resources they need to thrive. Ashish, W'92, and Sapna Choksi Shah, C'93, W'93, are groundbreaking Penn First Plus supporters and were inspired to help make a unique difference. With a $1 million gift, they created the Goldman Sachs Gives/Ashish and Sapna Shah Penn First Plus Career Launch Fund to help students access a range of resources and services to discover their callings post-Penn.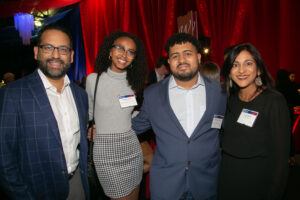 The Career Launch Fund will provide professional development grants and career transition support to help alleviate and offset costs for young alumni who are entering the fields of business, entrepreneurship, and technology. Examples of such costs include career coaching, relocation, professional attire, testing and certifications, skills training, and networking opportunities. In addition, Career Launch programming events hosted in the Penn First Plus Center will expand upon workshops focused on professional development and entrepreneurship and bring dynamic speakers to campus.
"Ashish and I know there is much more that goes into building a successful career than what you learn in the classroom," says Sapna Choksi Shah, who serves on Penn's Undergraduate Financial Aid Leadership Council (UFLC) and also as the inaugural Chair of its Penn First Plus Committee. "Through this gift, we hope that we can help bright young people from diverse backgrounds make important contributions to fields like business, entrepreneurship, and technology."
The Shahs are deeply versed in the unique needs of first-generation-to-college students through Sapna's UFLC leadership and Ashish serving as Board Co-Chair of Minds Matter, and established their own Penn endowed scholarship in 2014. But Ashish Shah notes, "Scholarship support helps many students get through college, but if you cannot afford to relocate, if you do not know how to prepare for an interview, or if you cannot get proper skills training or test preparation, then you might fall behind your peers who can readily access these important stepping-stones."
Visionary philanthropy, such as the Goldman Sachs Gives/Ashish and Sapna Shah Penn First Plus Career Launch Fund, is vital to fulfilling the mission of Penn First Plus. This kind of pivotal support enables students to pursue their scholarly and professional goals without fear of missing out on critical, formative opportunities or accumulating burdensome debt. Alumni and friends who are interested in philanthropic opportunities that transform lives for students as they begin their journeys after they leave campus are encouraged to consider establishing similar Career Launch funds.