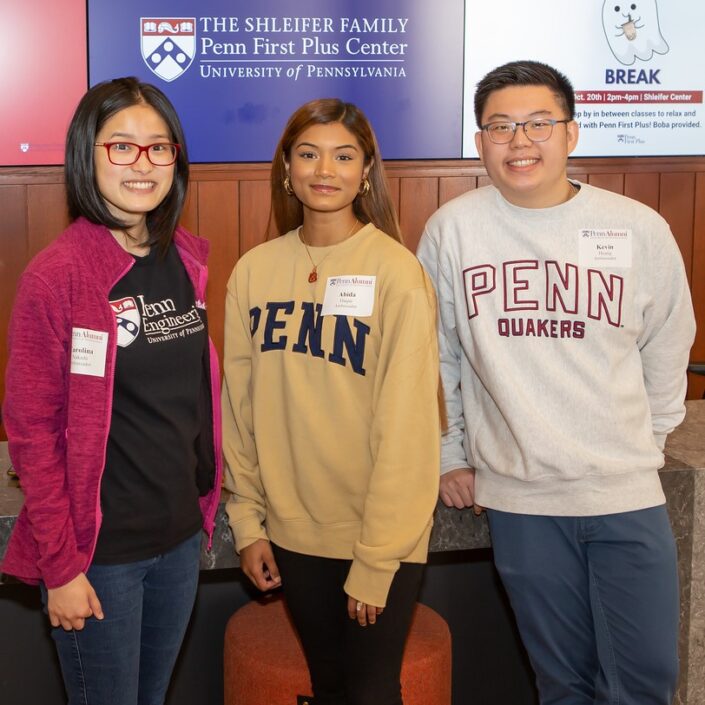 Penn Priority

//
Rising to the Challenge
A Penn education has many facets beyond the classroom: extracurricular activities, campus life, summer internships, and so much more.
And each of those elements is integral to a student's time at Penn and even the opportunities they will have upon graduation. For students who are in the first generation of their family to attend college or who come from households of modest or limited income, those opportunities aren't easily accessible. Associated costs like transportation or groceries can place a game-changing internship out of reach. That's why it's vital for student aid to support the whole college experience, not just part of it.
Penn First Plus addresses this need. The program was founded in 2018 as part of a pivotal commitment to ensuring that all students can experience the full breadth of a Penn education. The initiative provides comprehensive financial, academic, and programmatic support for first-generation students and students from households with modest or limited incomes.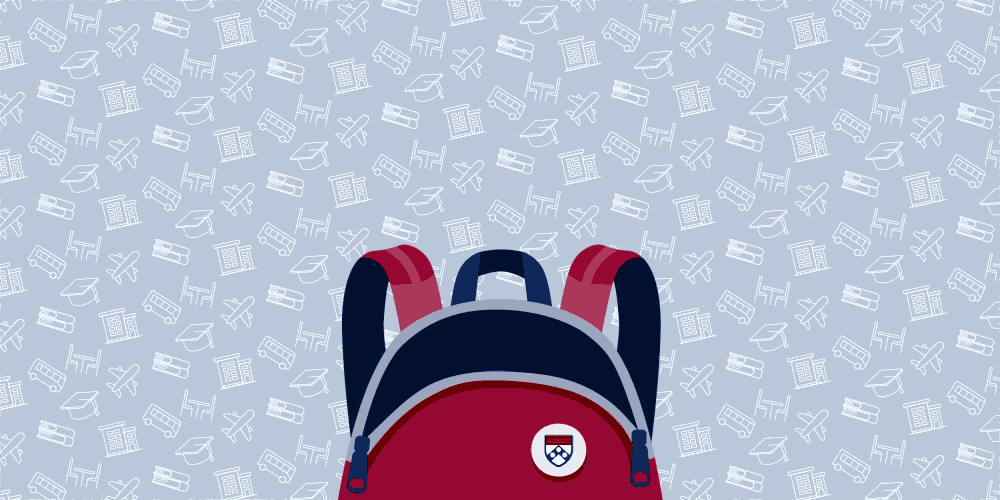 In January 2022, Scott, W'99, and Elena Shleifer made an $18 million gift to support Penn First Plus and name the Shleifer Family Penn First Plus Center—the dedicated home of the initiative in College Hall. Part of the Shleifers' gift was used to create the Shleifer Family Challenge Fund to inspire others to join them in ensuring that all students have access to the vibrant and varied offerings at Penn. This new challenge fund amplifies the impact of donor gifts to enhanced student aid—a cornerstone of Penn First Plus.
Of Penn's nearly 10,000 undergraduate students, approximately half receive need-based financial aid. Ten percent of students receive the University's most generous and comprehensive financial aid packages, which provide funding for summer courses, internships, research experiences, service learning, study abroad programs, and more—opportunities that enable students to take advantage of all that Penn has to offer.
A gift of $400,000 will be matched with $100,000 creating a $500,000 endowment.
A gift of $750,000 will be matched with $250,000 creating a $1,000,000 endowment.
By matching gifts from other donors, the Shleifer Family Challenge Fund could ultimately generate $15 million in endowed support for Penn First Plus students, increasing the impact for students and providing a variety of enriching experiences in the process.
"Penn had a tremendous impact on my life, and not just in the classroom," says Scott Shleifer. "Elena and I want Penn students to have every experience possible, regardless of their financial circumstances."
Find out more about how to support enhanced student aid through Penn First Plus.