Penn's Scholarship Celebrations provide an opportunity for Penn's generous donors to undergraduate scholarships to meet and build connections with the extraordinary students that their philanthropy supports. Held each fall on the Penn campus and each spring in New York City, these events are headlined by President Amy Gutmann, and feature two of Penn's remarkable scholarship recipients who share their personal stories.
Scholarship donors and students meet one another—some for the first time and others after years of acquaintance. United by the unique bond of a Penn scholarship, they have a chance to share how undergraduate financial aid and their love for Penn have impacted their lives in deep and meaningful ways.
Past Celebrations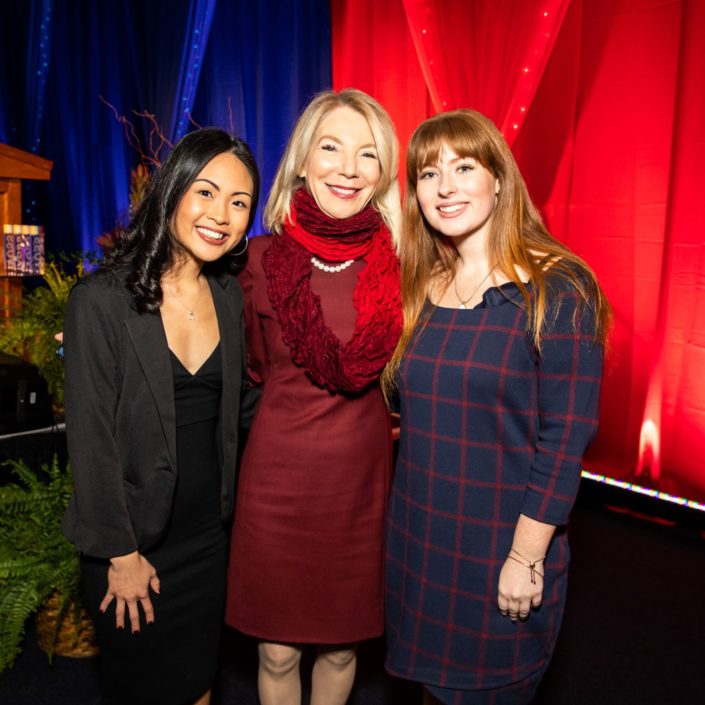 Fall 2019 Scholarship Celebration
On November 20, Rockwell Gymnasium again served as the location for one of the most beloved Penn events of the year—the Fall Scholarship Celebration.
I think about my journey to the United States and all that Penn has given me, and I realize how much closer I am to reaching my destination now, due to the kindness of others.