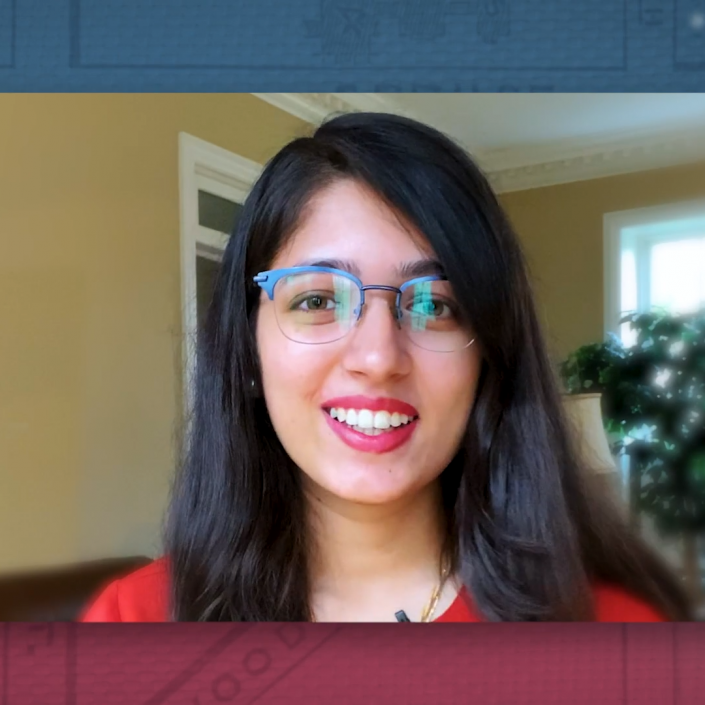 Major

Finance and Statistics

Hometown

Indore, India
Anannya, W'21, a finance and statistics major from Indore, India, first learned about the Wharton School when she was a teenager. But after looking up the cost to study in the United States, it did not seem like a real possibility. She still held on to that goal though – despite the cost and that she would be the first woman in her family to attend college in a different city, let alone a different country.
With the help of her older brother, Anannya got a passport, took the SATs, and applied to Penn. To her delight, she was accepted and offered financial aid. "There was someone so generous that they offered me aid to study with no expectations in return," Anannya remarked, "Who knew those types of people also existed? Not me. Not my family."
Once on campus, Anannya was amazed by all that Penn had to offer. She conducted research in London, founded the Agribusiness Club, joined Penn Thillana, ran for student government, wrote a book, and even somehow found the time to start a YouTube dancing channel with her roommate.
Anannya closed by remarking on the transformative nature of Penn's Named Scholarships, saying, "I dreamt and worked, but my dream turned into reality only because of the support of my donors."