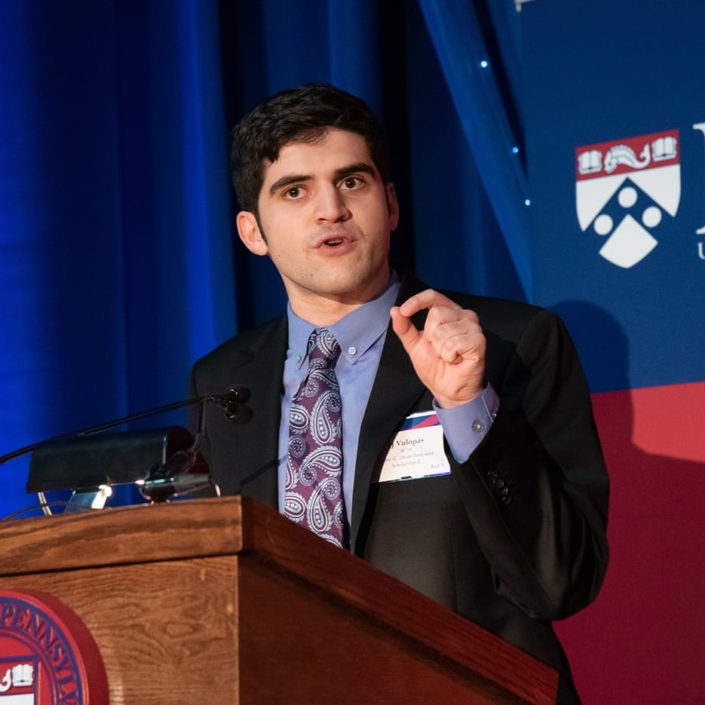 Major

Finance and Statistics

Hometown

Lititz, PA
Writing and publishing a children's book while also being enrolled at The Wharton School might sound impossible. But JJ prefers to live in a "Land of Can."
Growing up with life-threatening food allergies, JJ defined himself by what he could not do. Once he decided to change his mindset and live in a "Land of Can" instead of a "Land of Not," his life changed forever. Inspired by this experience, JJ dreamed of writing a book that would help children learn how to define themselves by their strengths instead of their deficits.
"We could live our lives letting our constraints blind us from our potential, from the beauty of who we are. Or we could refuse to let our deficits hold us back."
But living in the Land of Can is made possible only by people who open the door to it. One of his Penn scholarship donors, University Trustee James Dinan, was such an individual to JJ: he helped to provide the confidence to take a summer to pursue his dream of writing his book rather than taking a finance internship. Since publishing the book, JJ has shared his message about living resiliently with thousands of children.
For JJ, every scholarship donor has powerfully opened doors for students at Penn.  "You give us the license to explore our potential. Through your generosity, you allow young people to learn, teach, grow, strengthen, save, help, care, and love."