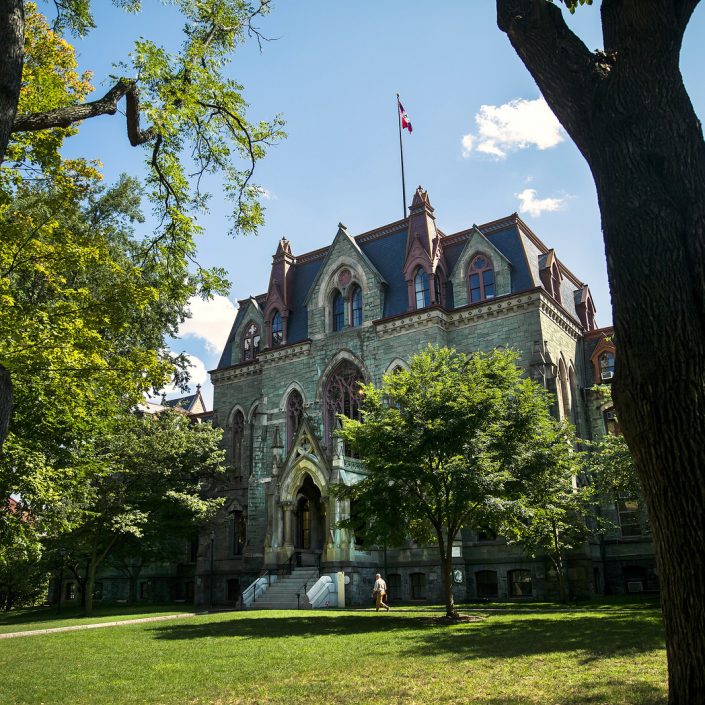 Penn Priority

//
The Personal Touch
Dedicated counselors at Student Financial Services are helping Penn's highly aided students find success, not stress

As grant-based aid packages—bolstered by named scholarships—have helped Penn welcome more students who come from lower-income households, Student Financial Services (SFS) has ramped up its ability to assist their academic journeys, especially during the pandemic when students needed more support than ever. That includes having two counselors—Silvia Hanks, WEv'03, WEv'06, and Jodi Wagner—who specialize in serving highly aided students at Penn.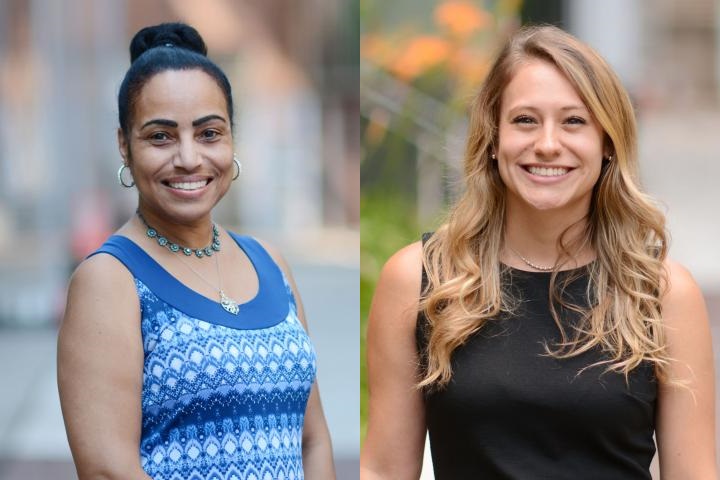 While these positions were newly created in 2018 with the launch of Penn First Plus, both Hanks and Wagner have years of experience in financial aid counseling. Wagner received her master's degree in student affairs at Kutztown University of Pennsylvania, where she worked closely with first-generation college students like herself, those who came from lower-income households, and those with physical and learning disabilities. Wagner brought her experience and enthusiasm to Penn, joining SFS in 2018 and later becoming one half of the team dedicated to the University's highly aided students. Since March 2021, Natalie Ryan, Student Service Center Counselor, has joined Wagner and Hanks to increase Penn's capacity to provide personalized service for highly aided students.
For Hanks, the similarities are magnified, as is her connection to Penn. She has seen Penn's commitment to financial aid grow over three decades of faithful service at SFS. Hanks even experienced firsthand the thrill of walking across Franklin Field during her own Commencement in 2006.
"One of my proudest memories is that my mother saw me receive my degree," Hanks says. "Scholarships helped make that possible, and that is part of what fuels my passion to make sure every student and Penn family gets to have that moment."
The financial aid landscape changes year to year, presenting both challenges and opportunities. In addition to staying abreast of new developments, Hanks and Wagner maintain regular contact with their allotted students, counseling them on financial literacy and helping them connect with an ever-increasing array of programs made possible through Penn First Plus opportunity funds, like Summer Internship and Research Grants. "When students find out about these, they are thrilled," says Wagner. "They know that some unpaid or lower-paying positions could be transformative. Finding out that there is a way to make these learning and training experiences possible can completely change the path of a student's life." In Summer 2021, these grants were expanded so that first-year students can apply for them as well.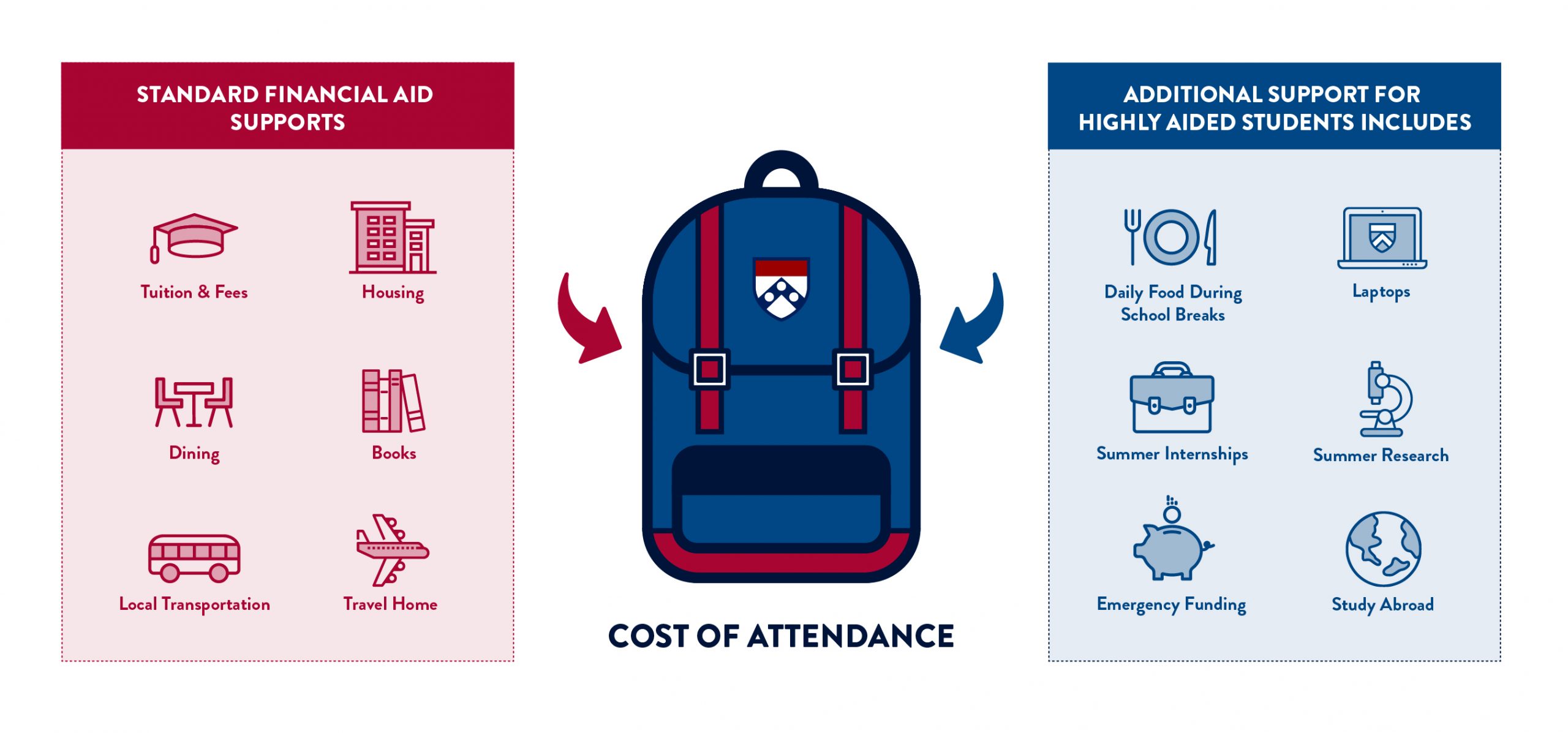 Having two dedicated counselors, and an infrastructure committed to covering student services across the board, proved valuable during the disruption caused by the pandemic. "Our offices were packed every day with students terrified about how they could afford to get home on such short notice," says Wagner. "We had to take on many roles—travel agent, concierge, counselor."
"We also had many students studying abroad that we had to get home," adds Hanks. "If there were travel restrictions, we were on the phone internationally, helping them find emergency housing and funds to pay for food," adds Hanks. "One thing our students can say is that Penn really cared about their welfare and their educations during the pandemic."
The personal touch provided by dedicated counselors for highly aided students exemplifies Penn's commitment to provide a support structure that helps every student find success on their own terms. It often makes a world of difference for students who deserve the freedom to focus on their studies instead of their tuition bills. "Everything our students accomplish and achieve reflects on Penn," says Hanks. "Our ability to support their journeys is a testament to the importance of financial aid and the partnership of generous donors. It is truly a blessing to be a part of this important work."
Related
Strengthening the Student Experience
Learn more about gift opportunities to help strengthen the student experience for highly aided students at Penn.
Read More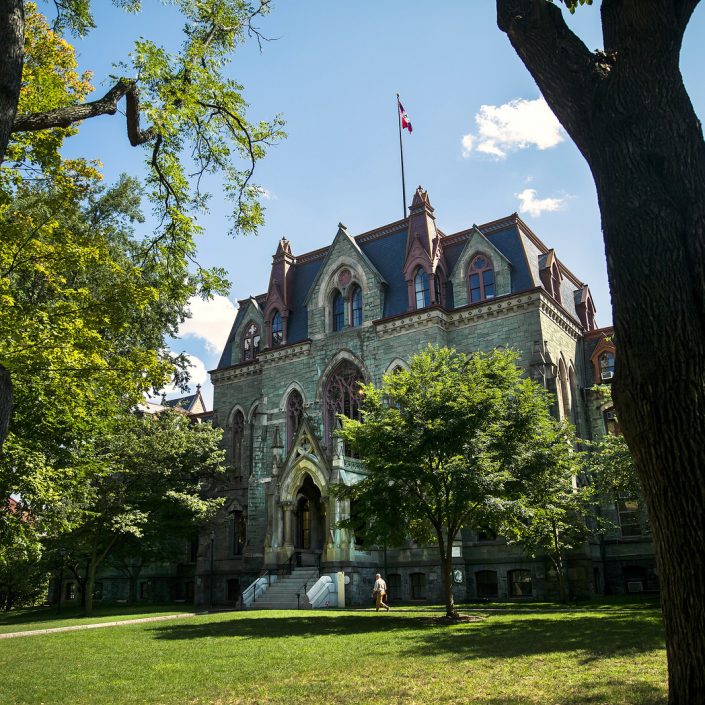 Related
Strengthening the Student Experience
Learn more about gift opportunities to help strengthen the student experience for highly aided students at Penn.
Read More