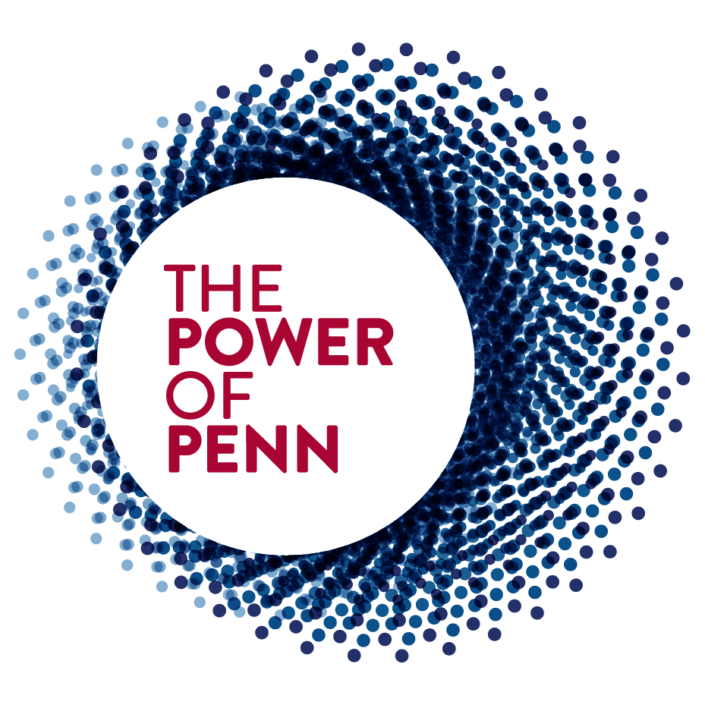 Penn Priority

//
The Power of Penn Scholarships
By any measure, The Power of Penn Campaign made an extraordinary and enduring impact across the University. One of the Campaign's greatest successes was the robust growth of Penn's undergraduate financial aid program. Thanks to the inspiring support of the Penn Named Scholarship community, we surpassed our ambitious goal of $425 million and opened new doors of opportunity for talented scholars from diverse backgrounds and also from around the globe. Below is a snapshot of how your generosity is making a Penn education more accessible and increasing the number of opportunities readily available for students to thrive at the University. We hope you take pride in the lasting way you are empowering current students and generations of Quakers to come.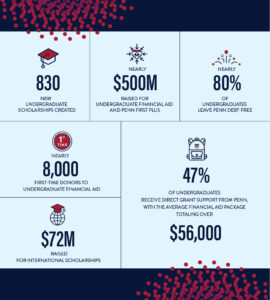 Penn's financial aid budget has grown by more than 150% during the past decade, reflecting both the University's and our donors' abiding commitment to increasing access. Still, only 25% of financial aid is covered by endowed funds, and the need continues to grow. By establishing new scholarships, Penn can become more competitive with peer institutions in offering generous financial aid packages that transform students' lives. Through Penn First Plus, the University provides comprehensive academic, social, and financial supports for undergraduates who are first-generation-to-college or from modest income communities. Donor support allows us to deepen this work, and specifically for our highly aided students in the Penn First Plus population, makes needs like technology, summer academic courses, internships, research opportunities, and career launch support more accessible.
Together, we have made great strides toward building an even more diverse and inclusive Penn, and we invite you to continue to join us in advancing this critical work.