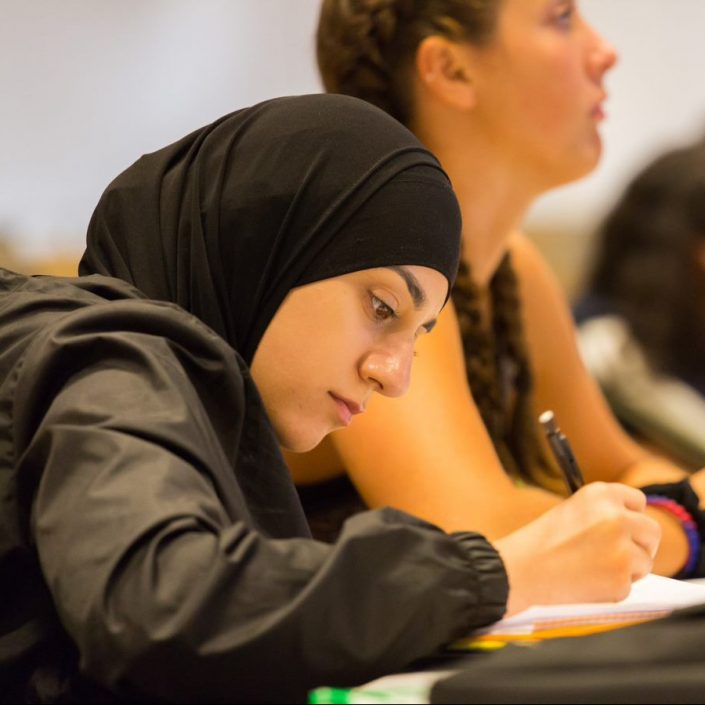 Penn Priority

//
Foundations of Success: Penn First Plus
What's New and What's Next for Penn First Plus
As the Penn First Plus program nears the end of its second full academic year, there is much to celebrate, and much more on the horizon. The 2019-2020 Penn First Plus annual report details the first full academic year of this multifaceted support structure for students from lower-income backgrounds or who represent the first generation in their families to attend college. During a year marked by continued challenges stemming from the COVID-19 pandemic, Penn First Plus proved vital in helping the University respond to unforeseen student needs while also contributing to building an inclusive campus culture.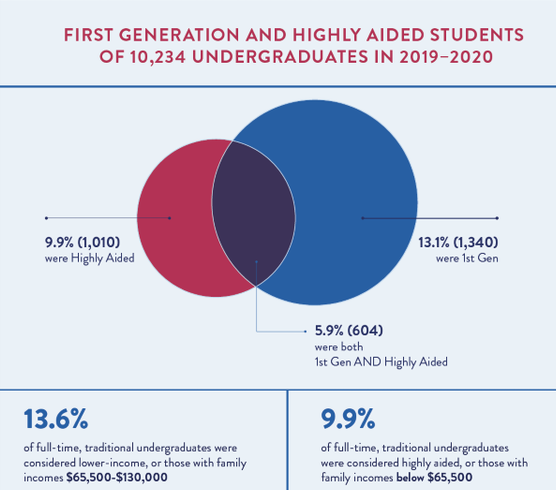 Financial aid lies at the heart of Penn First Plus. With nearly 20% of the Class of 2024 eligible for Pell grants, meeting the commitment to provide grant-based aid packages and additional resources relies on the generosity of friends around the globe.
Support for funding core academic costs has enabled Penn to expand services through Penn First Plus that help highly aided students succeed. These offerings include providing laptop computers; offering grants that enable students to take on unpaid or low-paying—but life-defining—internship, research, and service opportunities during the summer; and an emergency and opportunity fund for students experiencing temporary financial hardships or to access co-curricular activities that would otherwise be out of reach. Thanks in part to Penn First Plus donors, these initiatives are enriching the academic landscape at Penn by contributing to the creation of an inclusive environment where all students can find success on their own terms.
Creating such an environment requires more than financial support. Faculty Co-Directors Camille Z. Charles and Robert Ghrist have collaborated with academic departments across the University to set up training sessions for fellow faculty members. These trainings were designed to increase awareness about college transition, academic success, and ways to foster inclusion in their classrooms. "The collective and individual success of students is rooted in a University-wide commitment to supporting Penn First Plus," says Marc Lo, Executive Director of Penn First Plus.
That commitment became even more necessary during the depopulation of campus in March 2020. During a global emergency, Penn was able to provide special assistance to 2,000 students in the form of travel aid, laptops, and continuance of work-study pay among other vital resources. "Penn First Plus has been an invaluable resource for students like me during the pandemic," said Camilo, C'21. "P1P fervently advocated on my behalf and assisted me to ensure that I was able to maintain a stable living situation on campus for the academic year."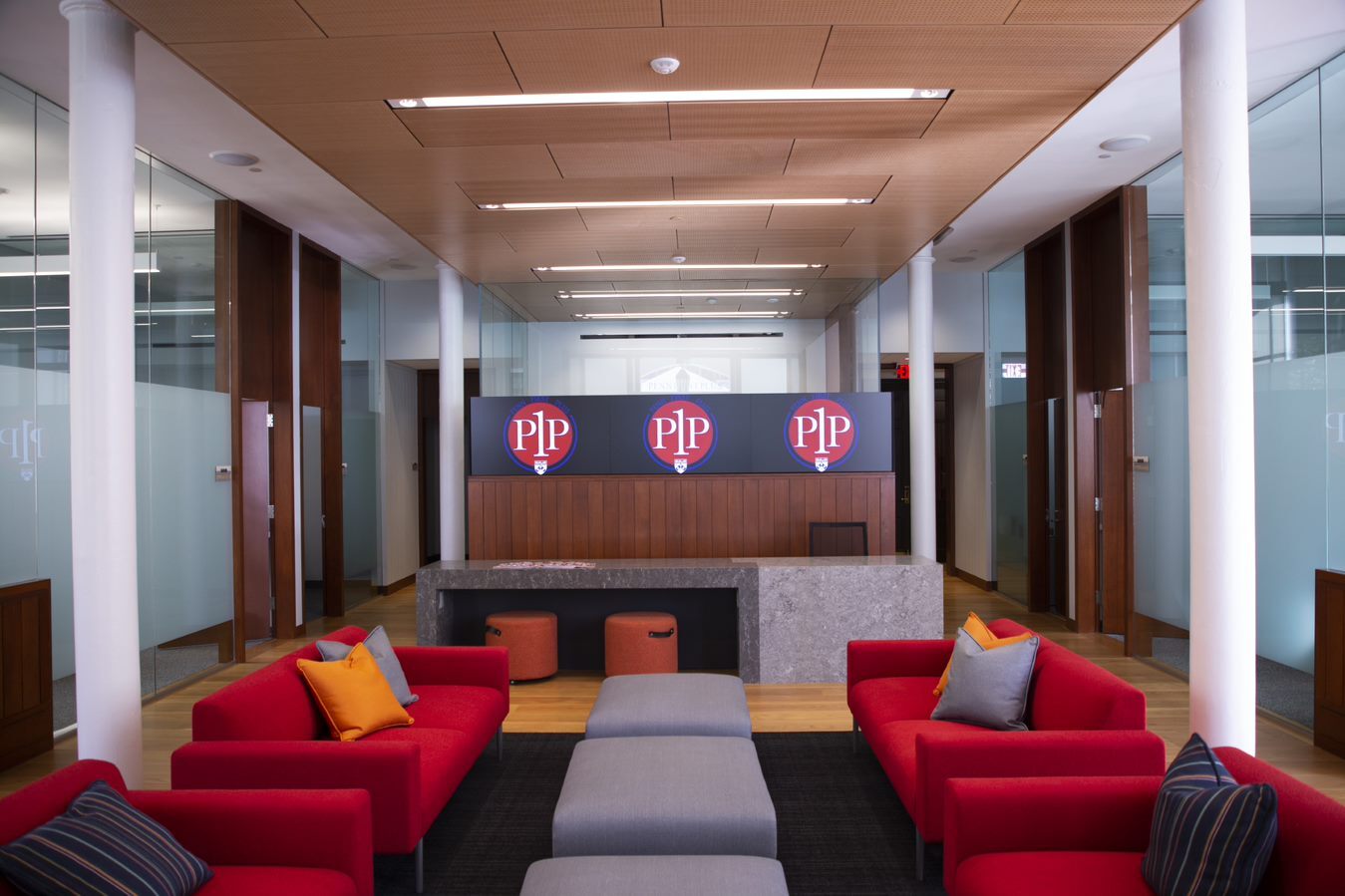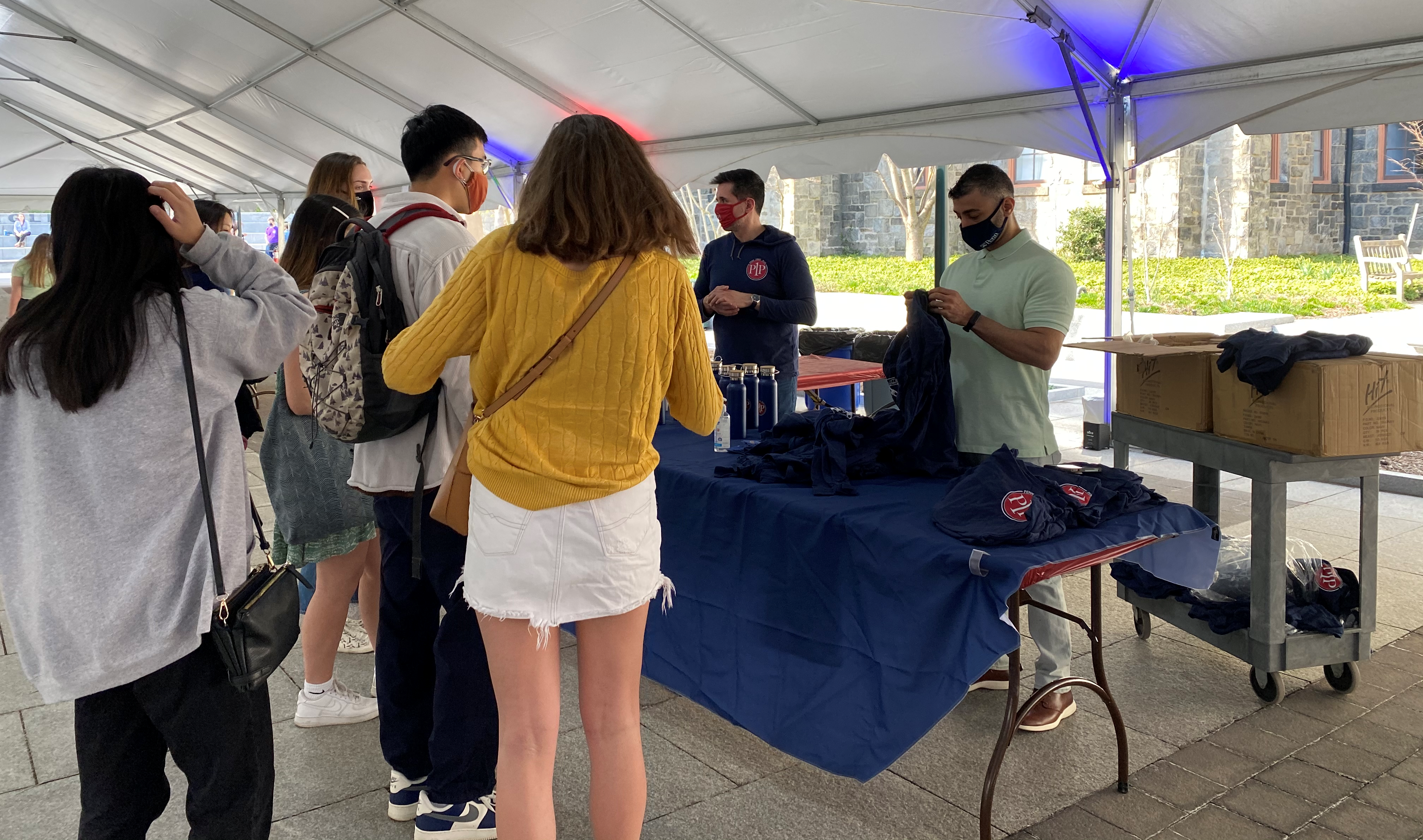 Looking ahead, the future remains bright for Penn First Plus and the students eligible for its services. The 2020-2021 academic year saw the opening of the Penn First Plus Center, a renovated space in College Hall where students can congregate, connect with staff, and access resources uniquely tailored for them. Notably, the Penn First Plus Center was the only student-facing center that was open for student access to begin the semester—a testament to the importance Penn places on providing a welcoming environment for students eligible for Penn First Plus support.
Thanks to a strong foundation provided by generous donors over the inaugural years of Penn First Plus, Penn will continue to expand its ability to offer a support system that helps first-generation and lower-income students thrive.
Related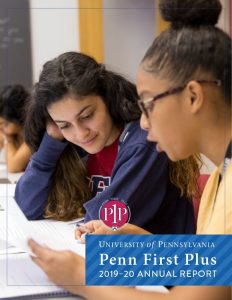 Penn First Plus Annual Report
To learn more about the offerings and impact of Penn First Plus read our 2019 - 2020 annual report
Read More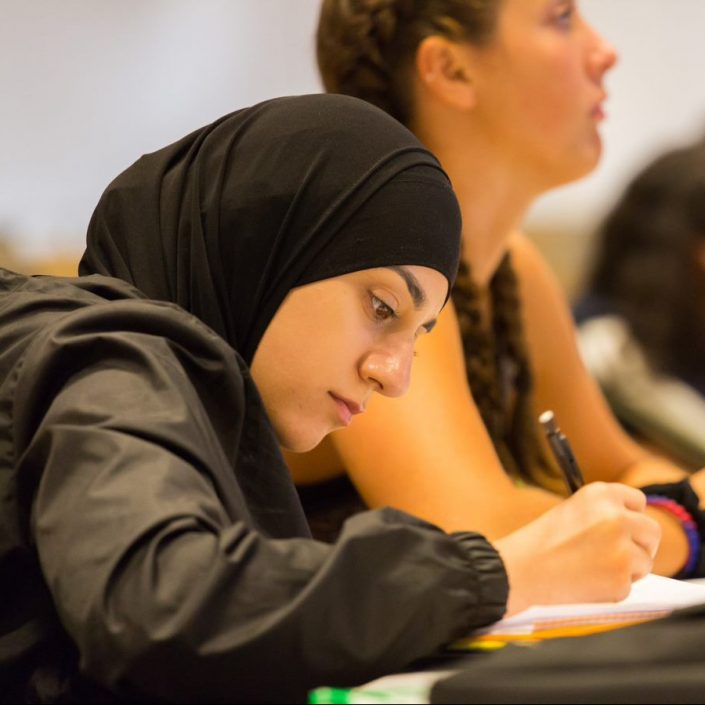 Related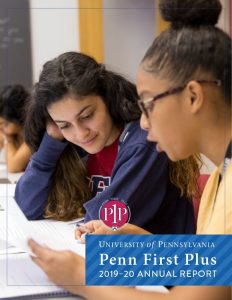 Penn First Plus Annual Report
To learn more about the offerings and impact of Penn First Plus read our 2019 - 2020 annual report
Read More